Oh... What do we have here? One of the most outdated pages in this Wikia! (According to the date this review was made).
Let's finish this quickly. *Puts on his anti-cringe and anti-boredom armor*
---
A gif hits your face with a caption "Shown: Actual picture of Epeen the Great" Kinda cringy, to be honest.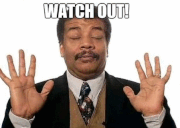 Then we have an enourmous table of contents. Writing in Heading 3 was not a great idea, was it?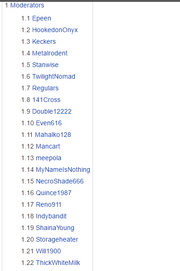 You notice that Epeen's description was too much, tl;dr.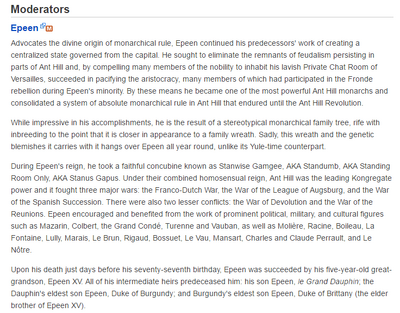 You also notice that there's nothing else in the whole page... No History, Quotes, Previous regulars, etc.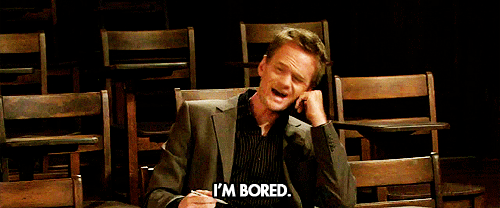 ---
Phew, let's add the review and get the hell out of here!
Feature
Score
Image 
0/3
Format
3/5

Text value

Essentials

Room description 0/3
Rules 0/3
Moderators 3/3
Regulars 3/3
Previous Regulars 0/3

Non-essential

None

6
Spelling and grammar

25/25

Total
34
---
Review basis
---
Thanks for reading! Leave a like if you enjoyed. See you!
Ad blocker interference detected!
Wikia is a free-to-use site that makes money from advertising. We have a modified experience for viewers using ad blockers

Wikia is not accessible if you've made further modifications. Remove the custom ad blocker rule(s) and the page will load as expected.