The Underground(World 1-2) is an ex-room, owned by no one. It was deleted along with many others, because it was inactive.
Underground was previously owned by Razzi3l, Sarsy and nerdrock101.

R.I.P.
The Underground(World 1-2)
2013-2014
Underground has taught as all something. We have learned that you can never be to careful with those you think you know, we have learned about friendship, we have learned how to stick up for each other, we have learned about being a family. And for some of us, we have learned to be ourselves, from Underground. These are lessons that none of us can ever forget. They will stay with us; our friends will stay with us. We will always be a family, just, a family that left home.
Underground will forever be in our hearts, but also in our past. We cannot return to the past, anymore than we can see the future. You all will forever be in my hearts, and I hope that you will hold me in yours too.
I love you all,
Alex.
Ex Regulars (2nd Generation)
Edit
>most of us have permanently left kong by now. but you'll see a few of us around.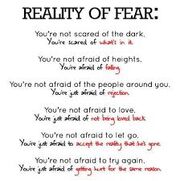 Disclaimer: The Underground (World 1-2) will not take liability for damage caused by assaulting the regulars.
(Note: Just because you were welcomed does not mean you are accepted.)
Ex Regulars (Original Regs)
Edit
Moderators
Edit
nerdrock101 - Ex Room Owner. Is busy with college and work so she is not on often. ERMAHGAWD IT'S DA NERDROCK. 
Zerakil - The chillest of the chill Mods. Is Danish. No fucks are given by Zera.