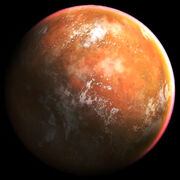 Korriban. Ancient birthplace of the Sith. Many believed that ruins were all that remained of their evil empire.
The Sith Code
Peace is a lie, there is only passion.
Through passion, I gain strength.
Through strength, I gain power.
Through power, I gain victory.
Through victory, my chains are broken.
The Force shall free me.
Behavioural Consensus
Edit
Our time will come. We will prepare. We will grow stronger. While the republic rests in it's cradle of power, believing it's people will be safe. And protected. The Jedi are trusted to lead the republic. But they will be deceived, as our powers of the dark side will blind them. They assume no force can challenge them. But soon, finally, we will return. (Until that time is upon us, we play along with these rules set by the republic puppets Kongregate conduct). They will be deceived. And their republic will fall.
Supreme Council
Edit
Darth Lord: Nordavind
Sith Commander: CyanideAndSugar
Sith Lords: shorty5, gregger, Xexat, Aster11345
Sith Inquisitors: zombiepwner13
Sith Acolytes: lielocks, soolia
Sith Assassins: gangkinz, getzugontensho
Jester: SubvertRuin
Inhabitants of Korriban
Edit
Aster11345
Past Inhabitants (RIP)
Edit
Room owner
Edit
Moderators
Edit
CyanideAndSugar: "Watch the caps"
Chronological list containing the different names and previous owners of this room.
Ad blocker interference detected!
Wikia is a free-to-use site that makes money from advertising. We have a modified experience for viewers using ad blockers

Wikia is not accessible if you've made further modifications. Remove the custom ad blocker rule(s) and the page will load as expected.