Belial Chapter 2 is a short point and click adventure game of the old school type where trying to use every object until something works is often easier than using logic. The story is themed around the battle between Heaven and Hell and you play as a devil from Hell.
Belial is a Point and Click adventure game series. In addition to the regular task of finding items and using them on the correct game screen, you also have four demonic abilities that you can use to affect the game's puzzles. You can use Flying, Fire, Lightning and a Tail Whip as special demonic powers. The game presents a multitude of mini-puzzles as well as the usual solution of combining and using the items you find. The story consist of a small red devil trying to get past the gates of Hell and must seek the aid of many helpers to complete this task. Certain helpers may join your party and you may choose to use their powers/abilities to solve puzzles.
There are 15 forks that acts as collectibles which you can find throughout the game. These only count for achievement purposes and have no effect on the gameplay.

Fork It Over! Badge

Belial Chapter 2 » Find any 5 forks

Through the Gates of Hell Badge

Belial Chapter 2 » Complete your adventure by going through the final gate
Walkthroughs
Edit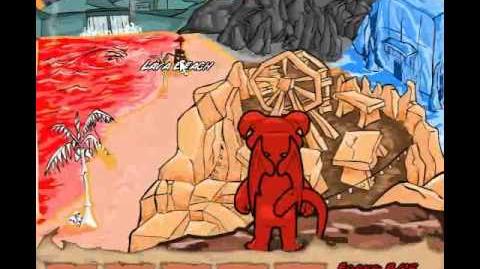 Ad blocker interference detected!
Wikia is a free-to-use site that makes money from advertising. We have a modified experience for viewers using ad blockers

Wikia is not accessible if you've made further modifications. Remove the custom ad blocker rule(s) and the page will load as expected.