Surprise!
Edit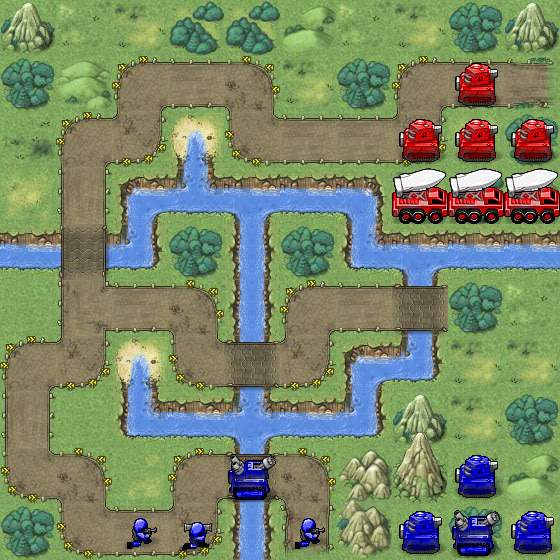 Facilities and Units
Edit
3 x Scorpion, 2 x Flak, 1 x Heavy Commando, 2 x Strike Commando
3 x Rocket, 4 x Scorpion
Here move all of your scorpion tanks to west. Move one of your rocket trucks one space to top, don't move the others, because they will call attention of units that are in south and east. 3 commandos and flak tank that are in south and center will go to west and top to try to hit your units. Use rocket trucks to kill units in east, REMEMBER: Rocket trucks don´t attack units that are in the close 2 spaces of them, because of it i told you to move one of your rocket trucks one space to top. The rest is just to kill units that weren´t kill by rocket trucks.
Ad blocker interference detected!
Wikia is a free-to-use site that makes money from advertising. We have a modified experience for viewers using ad blockers

Wikia is not accessible if you've made further modifications. Remove the custom ad blocker rule(s) and the page will load as expected.