This section contains tips and tactics for beating the Coop maps in Battalion: Arena.
Mission Pack 1: Gang-Up Gauntlet
Edit
Reinbough
Edit
A hard map where three players face an overwhelming computer controlled force. The players are walled in by blockades and turrets, which provides a defensive position where the players can build up units before attacking.

Walled Garden
Edit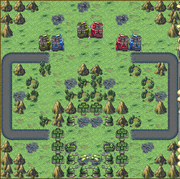 The goal of the map is to survive 30 rounds.

Three Minutes
Edit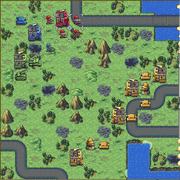 Extraction
Edit
Protect your Commando against endless waves of enemy attacks.

Blicksome
Edit
Three players face a large enemy force at the bottom of the map. The players may complete the line of blockades to delay the enemy until they can build units.

Campaign 1: Aftermath
Edit
Skedaddle
Edit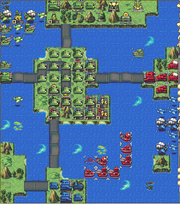 Due to it's layout style and initial dialogue, it is a direct sequence from Battalion Nemesis' final map mission.

Experiment
Edit
Test Drive
Edit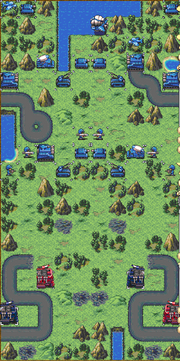 Head to Head
Edit
Going Gold
Edit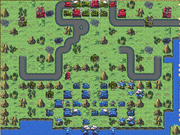 Campaign 2: Incendiary
Edit
Coming soon...
Ad blocker interference detected!
Wikia is a free-to-use site that makes money from advertising. We have a modified experience for viewers using ad blockers

Wikia is not accessible if you've made further modifications. Remove the custom ad blocker rule(s) and the page will load as expected.