6 Differences is a badged spot-the-difference game on Kongregate in which the player must find six differences between two almost identical, beautifully drawn and animated panels. It is the sequel to 5 Differences, both developed by the Indie developer Ivory Boy.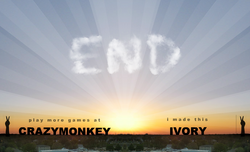 The previous game took place in the day time, this one takes place in the night time. The level of detail has received an overhaul from the last game and a relaxing music has been added. There is now a Hint system, where you can get one hint per level by pressing H. Sometimes, after the player has found 5 out of the 6 differences, something different will happen and the last difference will appear.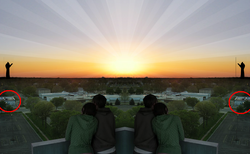 The game has a glitch on the last level: If the player uses a Hint when the sun rises, he will not be able to beat the game.
It is possible to see the McDonald's logo in the first level.
The sky rotation in the first level suggest that it takes place somewhere near one of the geographic poles of planet Earth.
The same giraffe that appears in this game appears in the other games of the series.

Trained Difference Spotter Badge

6 Differences » Complete all 15 levels
Ad blocker interference detected!
Wikia is a free-to-use site that makes money from advertising. We have a modified experience for viewers using ad blockers

Wikia is not accessible if you've made further modifications. Remove the custom ad blocker rule(s) and the page will load as expected.